Dartchaday - Organic Moon
Lua Records Label

The project Dartchaday represents a mix of trance with dashes of night Full On and rhythms of Goa Trance, falling melodies intertwined with the bass line, powerful kick and rhythmic percussions was been worked skilfully to make the dance floor in a higher state of mind.
Artist: Dartchaday
Release: Organic Moon
Genre: Psy Trance / Full on
Label: Lua Records
Catalogue N: LUARCD029
Release Date: 27/05/2013
Format: CD & Download
UPC: 932342112434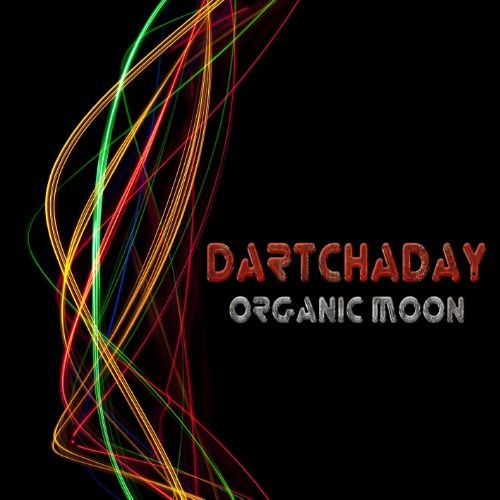 ABOUT THE ARTIST
Dartchaday AKA Paulo Avelar, a native of Lisbon, Portugal.
His interest in psychedelic trance music production only began in 2000 and since then Paulo spent a most part of his time locked in his studio perfecting and learning numerous techniques and concepts for musical production exchanging ideas with various producers, and receiving incentives from several friends to launch a more serious project.... In 2007 Dartchaday project was started.
Since then Dartchaday launched his first track on "VA/Trance Fix Mix" released by dPulse Europe.
Soon Dartchaday closes contract with EML Recordings, UK, where he released his first EP "Other Signs" in 2011 and contributed a song to the "VA/Psygressive Beats" also on EML Rec.
First participation of dartchaday on Lua Records Label appear by invitation of Nero (Lua Rec *IN hOUSE* Artist) Dartchaday work on a new song with Nero for later to be released on
Emphapsyphazer album "Psy cartunes" Published by LUA Records
.
Since then, Dartchaday keep a closer connection with Lua Records and started to prepare this excellent upcoming release to be publish by the label.
Tracklist1.
Clockwork [148bpm]
2.
Organic Moon [148bpm]
3.
And Girls [146bpm]
4.
Space Weather[146bpm]
5.
Insane now [148bpm]
6.
Morpheus [147bpm]
7.
Magic Cube [147bpm]
8.
Joker V3 [147bpm]
9.
umbrella corporation [145bpm]
PROMO PAGE
http://www.lua-records.com/Dartchaday-Organic_Moon.html
Booking Artist
https://www.facebook.com/pauloChaday
http://www.myspace.com/dartchaday
http://www.soundcloud.com/dartchaday
https://www.facebook.com/pages/Dartchaday/136933583033819
Limited Edition CD Available only from Lua Records websiteProduced by:
Dartchaday AKA Paulo Avelar -
www.facebook.com/pauloChaday
(Portugal)
Mastered by:
Alienature @ LUAR Studio (UK) -
www.lua-records.com
(UK)
Design by:
Criativity103 -
www.creativity103.com
(UK)
Publish by:
Lua Records -
www.lua-records.com
(Portugal/UK)
Promoted by:
Trance Moon Radio -
www.trancemoon.com
(UK)
Buy CD:
Lua Records Store -
www.lua-records.com/shop-1.html
(UK)
Download:
Beatport / Audiojelly / Trackitdown / Amazon / itunes/ Juno / Beatsdigital /Emusic / etc...
SOON @Lua RecordsQ.P.A
- Psychedelic Freedom (Psy Trance)
Follow us...
http://www.lua-records.com
http://www.lua-records.blogspot.co.uk
https://www.facebook.com/luarecords
https://www.youtube.com/luarecords
https://soundcloud.com/lua-records
(Lua Records & Trance Moon Radio Thanks all the artists and fans for your support. When you buy a cd or download a track from Lua Records you are helping to keep Trance Moon Radio online. Thanks to you, we are able to keep promoting Music, Artists, Djs and labels for free. All Lua records CD releases are numerate limited edition and can be purchased only from our website)