Fresh on the heels of our last event we bring you the last Psyanide before the summer!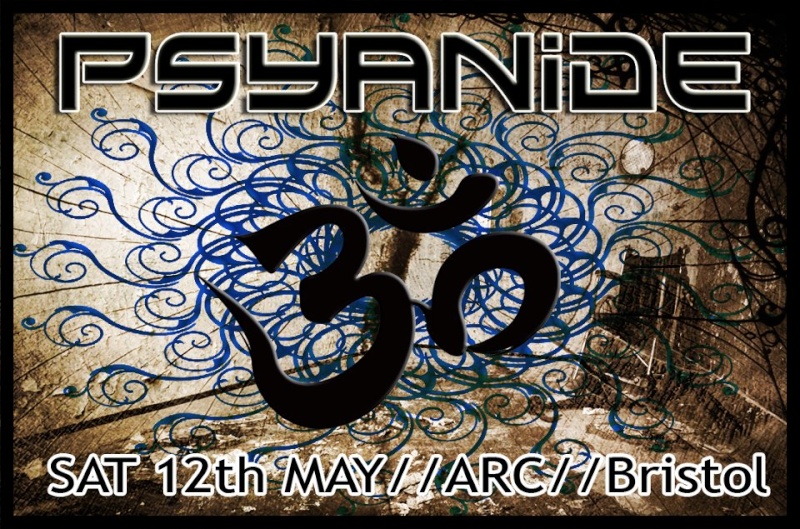 hey peeps this is going to be our last event till October (maybe) before
we hit the festivals this summer so lets blow the roof of Arc Bristol
Psyanide style , please invite ur buds more the merry'er .
We are trying
to get a 6 0'clock licence but once again were down to the mercy of our
friends at the council to grant it.
There is also a little chance of a
Psyanide festival mid summer will keep u all informed on that 1
.
Tickets available from
http://www.psyanide.org/
Cant wait to see all u Psy trancers soon
OMEGA FLIGHT *LIVE*
http://soundcloud.com/omega-flight
TETRASOUND
http://soundcloud.com/tetra-sound
ALIEN NATURE
http://www.trancemoon.com/
http://www.lua-records.com/
http://www.forum.trancemoon.com/
Neutron
http://soundcloud.com/neutron1
12TH MAY
ARC
BRISTOL
TIMINGS TBC
MASSIVE UV ENVIRONMENT
LASERS
FACE PAINTING
CAFE
ARC Bar
27 Broad Street
Bristol
BS1 2HG
Tickets- £6 Adv (MOTD)
Available from
http://www.psyanide.org/