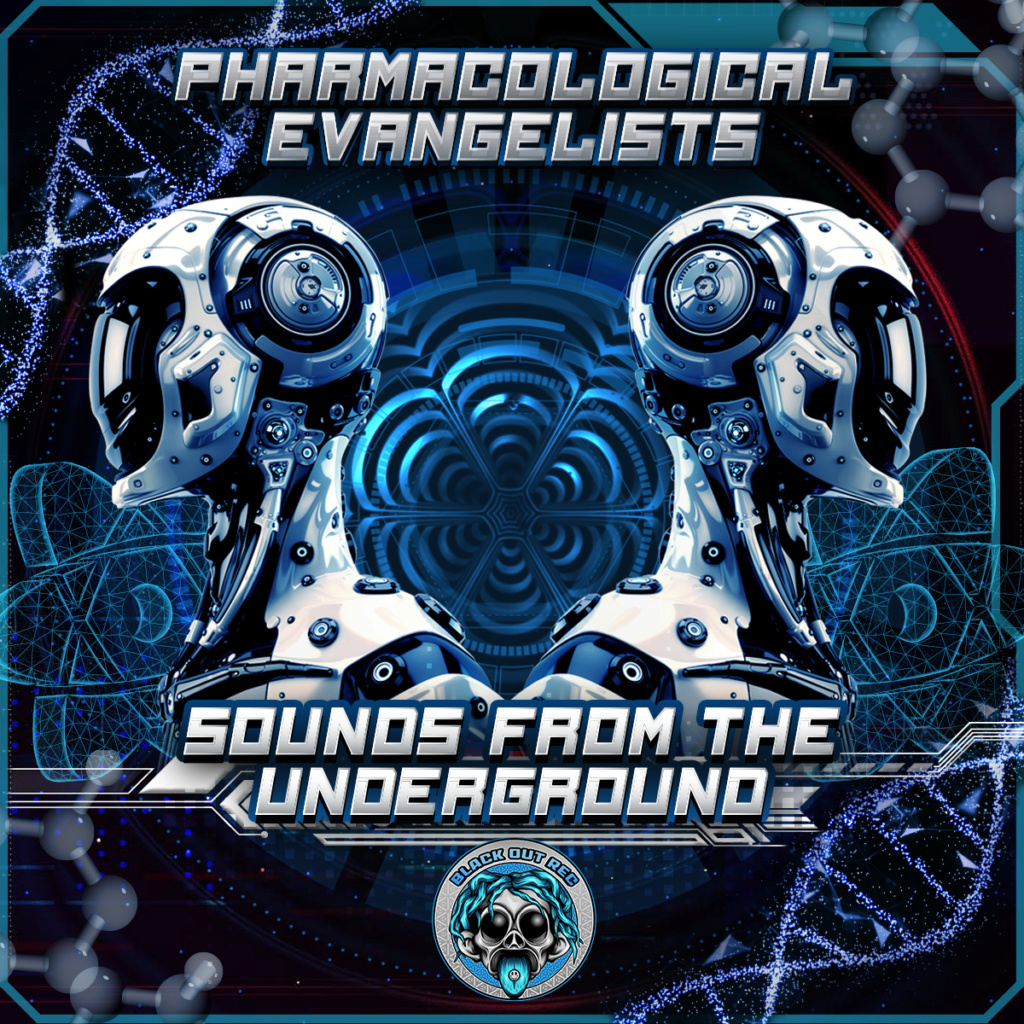 Incoming transmission from outer space::
Black out Records is proud to present the super fresh power duo Pharmacological Evangelists.
(By Dirty Phreak & Yonoize)
"Sounds From the Under Ground" EP.  OUT SOON !!
Come join us in this journey as we embark on a multidimensional tune delivering energy pumping brain smashing eargasmic experience with you.
Confront the awesome illumination of the metaphysical void and new energy transformation. 
Enjoy these creations which are sonically designed for the main purpose of getting you into the groove with your internal energies.
Tracklist
01 - Pharmacological Evangelists  - Dual Catalyst - 175 BPM
02 - Pharmacological Evangelists – Lsd's the Bomb -  176 BPM
03 - Pharmacological Evangelists - Kaleidoscopic Delusions - 180 BPM
04 - Pharmacological Evangelists - The Fourth Revelation - 180 BPM
05 - Pharmacological Evangelists - Hostile Entities -185 BPM
Samples previews:    
Code:

https://soundcloud.com/dirtyphreak/pharmacological-evangelists-sounds-from-the-underground-ep-black-out-records-demo
    :: Transmission completed
* This message will self - destruct in 5 minutes *
If you enjoyed this EP show us some love by liking us on Facebook
Code:

https://www.facebook.com/blackoutofficial/
Code:

www.facebook.com/dirtyphreakgt
Code:

https://www.facebook.com/Yonoizeovnirec/